RECOWARE Kft. http://www.recoware.hu
IT Research and Development Co. Ltd.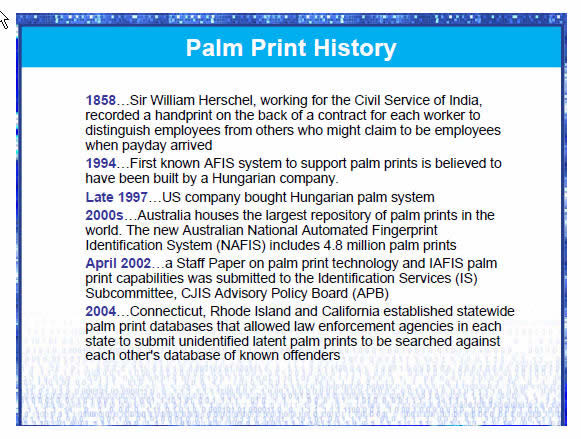 "Biometrics.gov is the central source of information on biometrics-related activities of the Federal government. Two sister sites provide a repository of biometrics-related public information (www.biometricscatalog.org) and opportunities for discussion (www.biometrics.org). These websites, working together, were developed to encourage greater collaboration and sharing of information on biometric activities among government departments and agencies; commercial entities; state, regional, and international organizations; and the general public."
from: biometrics.org
Note that between 1858 and the 2000's the only "historical" event mentioned, related to the AFIS TP card identification, was the RECOderm system (Hungarian Company) See