RECOWARE Kft. http://www.recoware.hu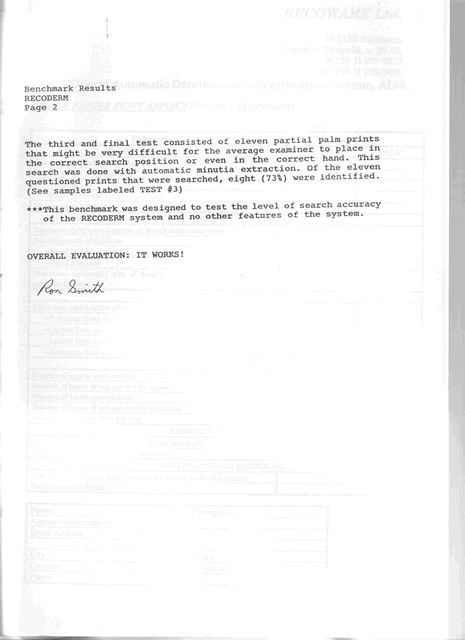 József Romanek, judicial dactyloscopic expert, Szolnok MRFK (County Police Headquarters)
Péter Fodor, GENUS Ltd.
Ron Smith, USA, Missouri
IT Research and Development Co. Ltd.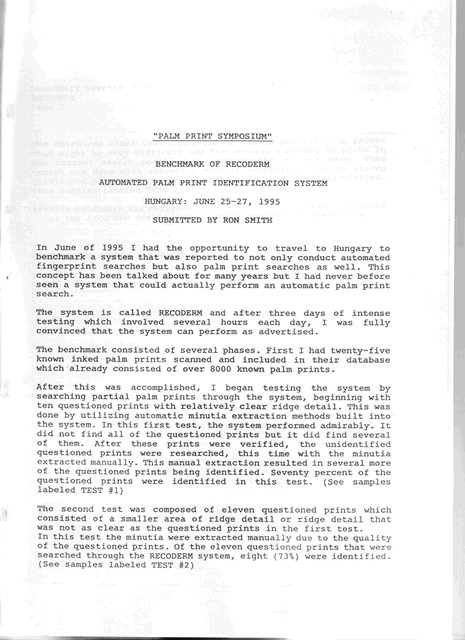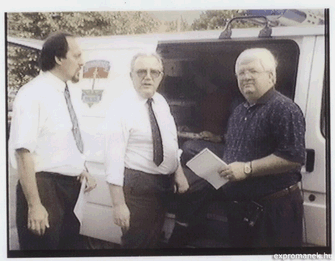 In 1995, Mr. Ron Smith, the best-known palmprint expert in the USA tested our RECOderm system.
He put together a test material from the on-the-spot palm latents and tested the accuracy of hits.
He described the results of this test in detail in the document below.
His closing remarks were the following:
OVERALL EVALUATION: IT WORKS!